Bayern Munich boss Julian Nagelsmann admits their team weren't good enough against Villarreal and should have lost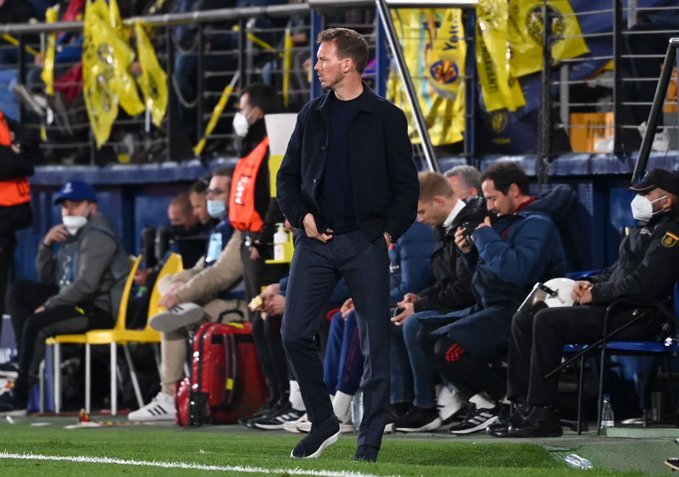 . Missed the attack to lose "Yellow Submarine" 1-0 in the UEFA Champions League quarter-final first leg, where they will have a chance to make amends in returning to host next week.
Bayern Munich coach Julian Nagelsmann admits his side deserved to lose their Champions League quarter-final first leg against Villarreal on Wednesday. ufabet report
Arnaut Danjuma scored the only goal of the game in the eighth minute, and only wasteful finishing prevented the hosts from taking a greater lead to Germany for next week's second leg.
"We failed to deliver the match we wanted," he said. "Offensively, we didn't have the energy; we didn't create many chances and we lacked the explosiveness.
"We accept this 1-0. If it had gone wrong, the score could have been higher.
"We have seen that Villarreal is not an opponent we can walk against, contrary to what some media said. We have to prepare for the second leg and take our revenge."
The result marked the first time Bayern have failed to score in a Champions League game since February 2019 (0-0 v Liverpool), ending a run of 30 consecutive games in which they had scored at least once.
"In the end, we deserved to lose. We weren't good enough today," Nagelsmann. said after the game
"In the first half we had very little defensive strength and no chances to score. The second half came and the game was crazy